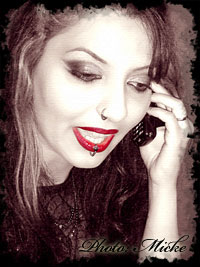 Don't you just HATE when companies call you several times a day for several weeks? Well, I know I do..
and I'm fucking tired of it too!
And since I've had it up to here, I've decided to create this page just to warn everyone out there for these assholes!
Some of them are also FAKE companies, which can cost you THOUSANDS of dollars if you answer their phone calls.
ps. If you have a number that's not listed below, plz e-mail it to me if you want to and I'll add it to the list.
Let's start off with Sweden
(Fake?) companies with protected numbers
091-4521678
046465600253
0611-534219
08-50102700
08-50111200
08-50112000
08-50112014
08-50112031
08-50553005
08-54561819
0921-53700
0455-660699
0611-534219
0921-53700
0074875445392
0104867247
0611534200
0290767719
0586-79580
046-350890
018-4803054

Vendator Marknadskommunikation AB (10 different phone numbers from the same company)
08-54587950
08-50101301
08-50101303
08-50101305
08-50101314
08-50101316
08-50101321
08-50101323
08-50101334
08-50101337
3 Visions Nordic AB (Telemarketing & Callcenter)
040-6313200

Strange people who never stops calling you
0580-22191
076-8683908
08-50112013
0969-363567
Cancer och Trafikskadades Riksförbund
08-52200121
Sveriges Bostadsfinansierings AB (SBAB)
054-172603
Crew Communications AB
063-6635590
063-6630500
063-6635592
063-6635593
063-6635594
063-6635595

Pan European Callcenter AB
0550-791185
Teleperformance Nordic AB
08-56203900
08-58777800
Fieldwork International AB
0455-361400
0455-343804
Hermelin Gruppen AB
011-4504560
Online Telemarketing AB
From 046-2702400
to 046-2702499 (100 numbers)
XLNT Marketing AB
013-3410100
013-3410111
Citysälj Sverige AB
033-105105
033-104931
Contact Center AB
014-252700
Transcom AB
0586-795800
011-4748710
033-7201610
DialOn AB
08-50112008
054-4540200
Silentium
08-55541500
0921-79100
013-147990